Component deconstruction, reutilization and closing the loop of the sustainability cycle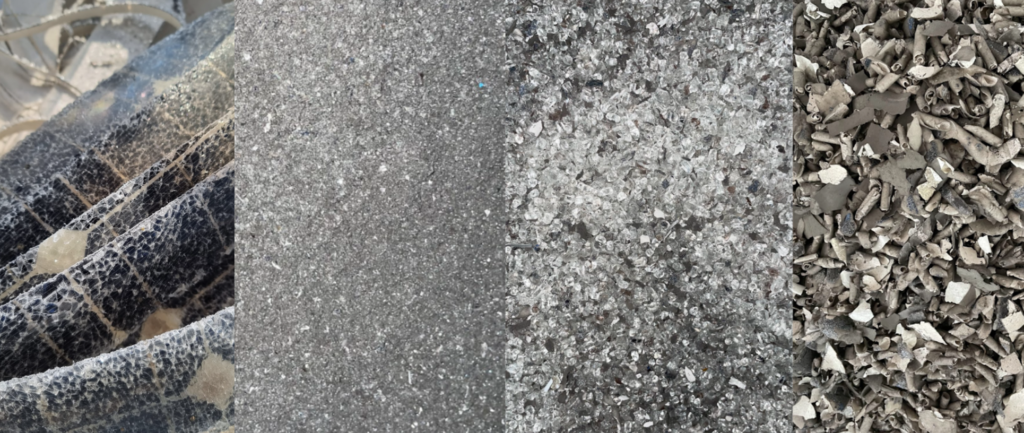 What is EtaVolt's PV Recycling?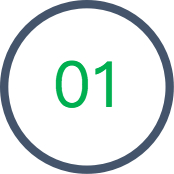 Full Scale PV Recycling plant
Integrated PV recycling at a single site with patented advanced material recovery process (target >90%)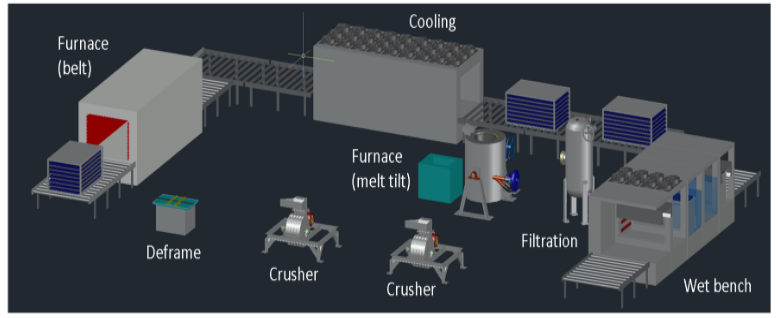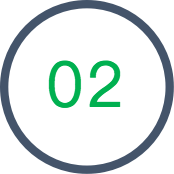 Decentralized Outdoor PV Recycling solution
Patented containerized recycling tool line, mobilized solution to achieve on-site PV recycling and reduce logistics and manpower costs

Save Your Recycling Costs
After years of generating solar power for your needs, it is time to retire your PV assets in a sustainable way. With our advanced PV recycling solution, you will be able to close your PV life cycle loop. What more, our high yield recycling process recovers a greater quantity and better quality of materials. We use these gains to lower the costs for you.

Kickstart your recycling process faster with us. Our optimized recycling line start up early, work fast and complete the job smoothly.

It is costly to transport your panels. With our turnkey recycling line in a container sized footprint, we bring the line to you. A full featured mini recycling plant, right at your doorstep.
EtaVolt's Decentralized PV Recycling Solution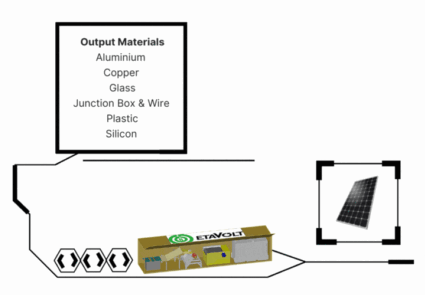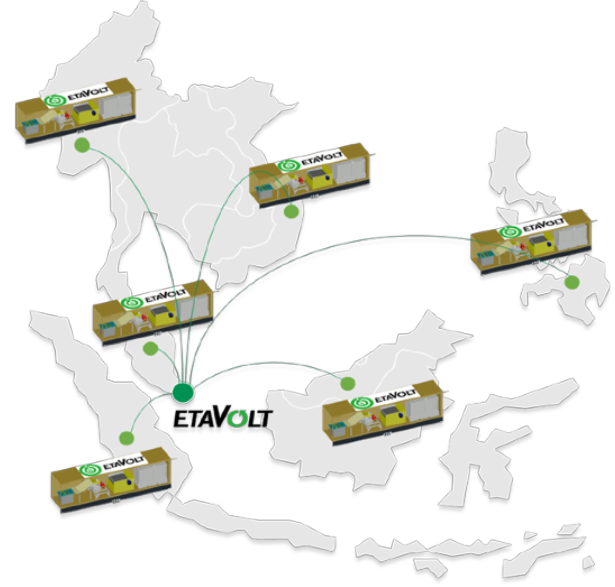 Results / Performance/ Status
Decentralized outdoor PV recycling solution:
Interested in working with us?
Reach out to us today for more information.